I purchased the contents of a Victorian Trunk a few weeks ago. Let me tell you, my heart did some pitter pattering when I started pulling the contents out. I have never had the opportunity to handle so many Victorian garments in one day before.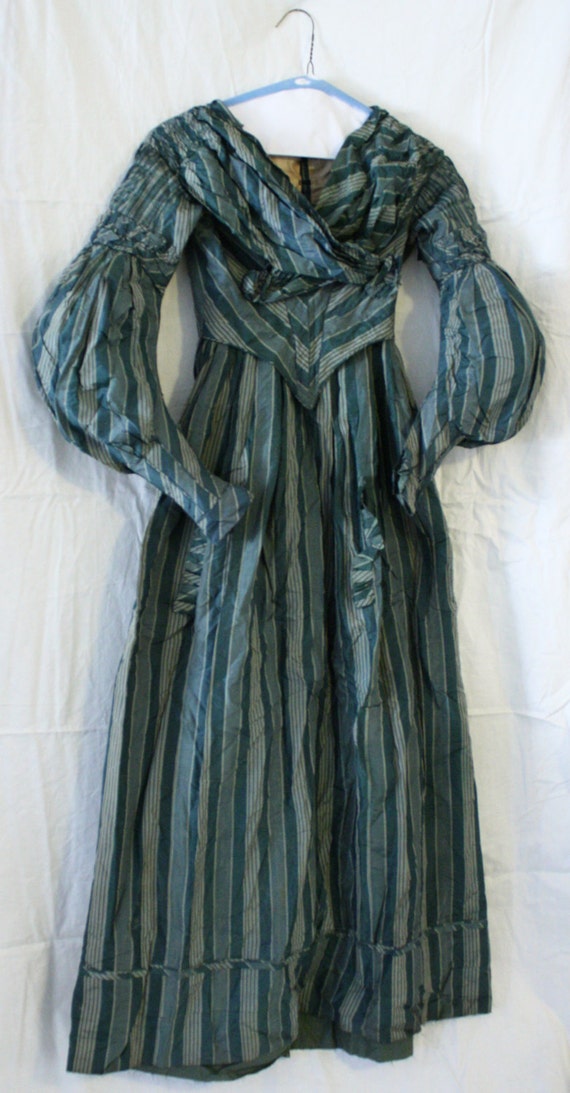 Circa 1840 Silk Day Dress
There are quite a few dresses, chemises, shoes, a hat, linens that I have no idea what they are for and other odds and ends.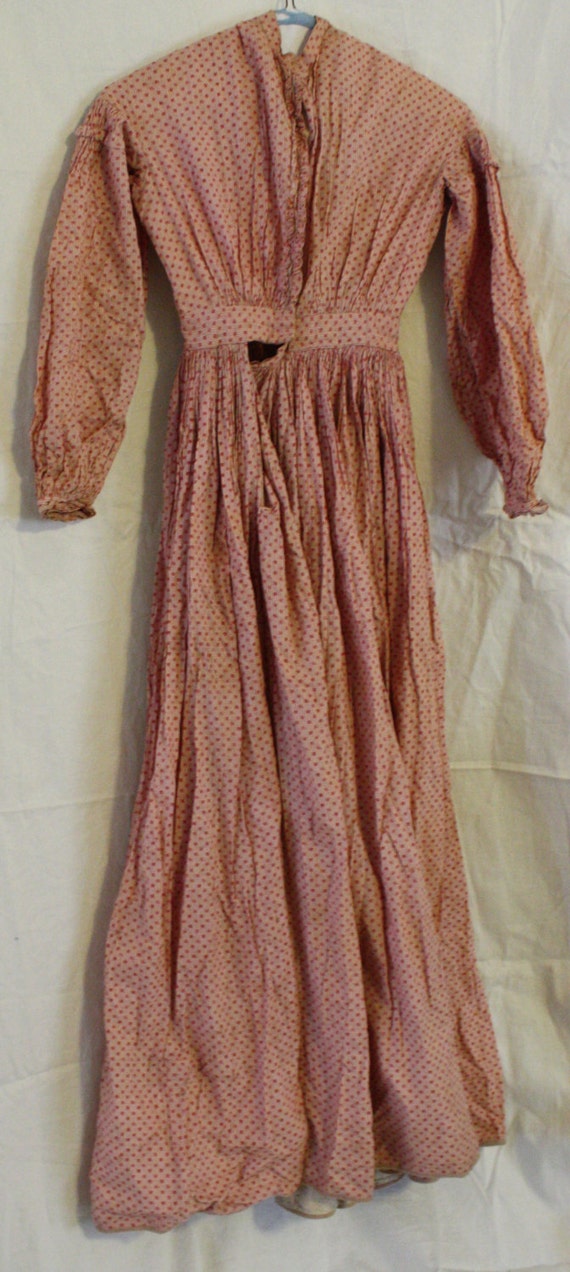 Circa 1860 Cotton Calico Day Dress
Of course, all the dresses are quite small. The largest waist measurement being 24". Unfortunately, there were no corsets in said trunk! I was certainly hoping there would at least be one in there.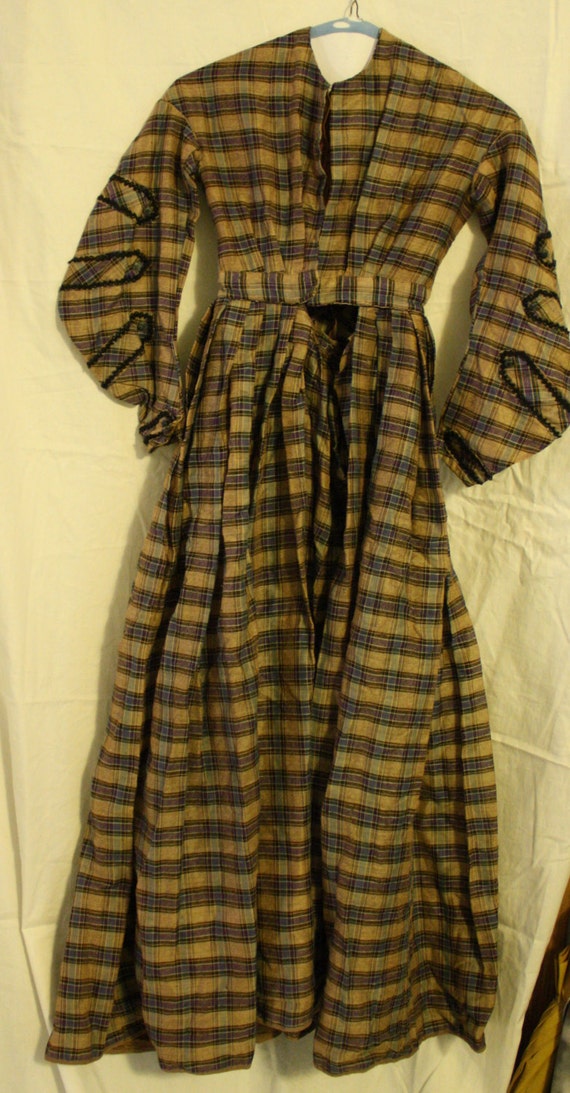 Circa 1860 Plaid Day Dress
All the dresses that I have listed so far have sold except the 1870 Promenade dress shown below, and honestly it's my favorite! Get it on
Etsy
.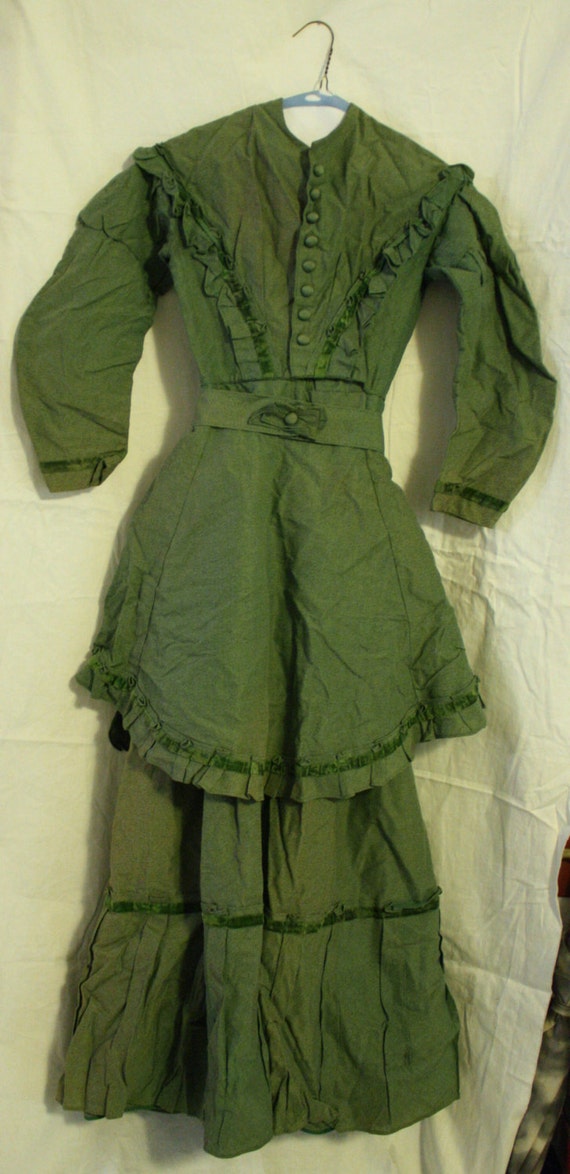 circa 1870 Promenade or Walking Dress
Possibly the rarest piece in the trunk were these c. 1840 Embroidered Gaiter Boots.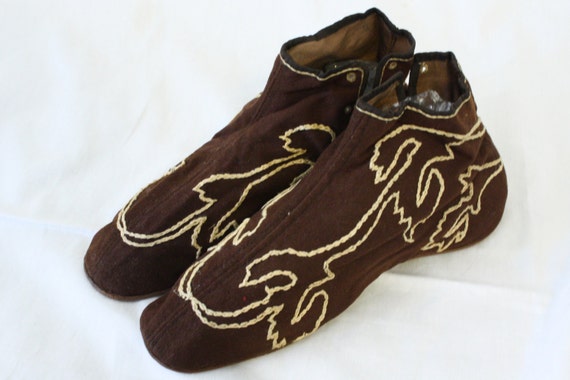 Circa 1840 Embroidered Gaiter Boots
Well, that's all for now! Hopefully, I will get some more pics of the remaining beauties done today and have another blog post about them.