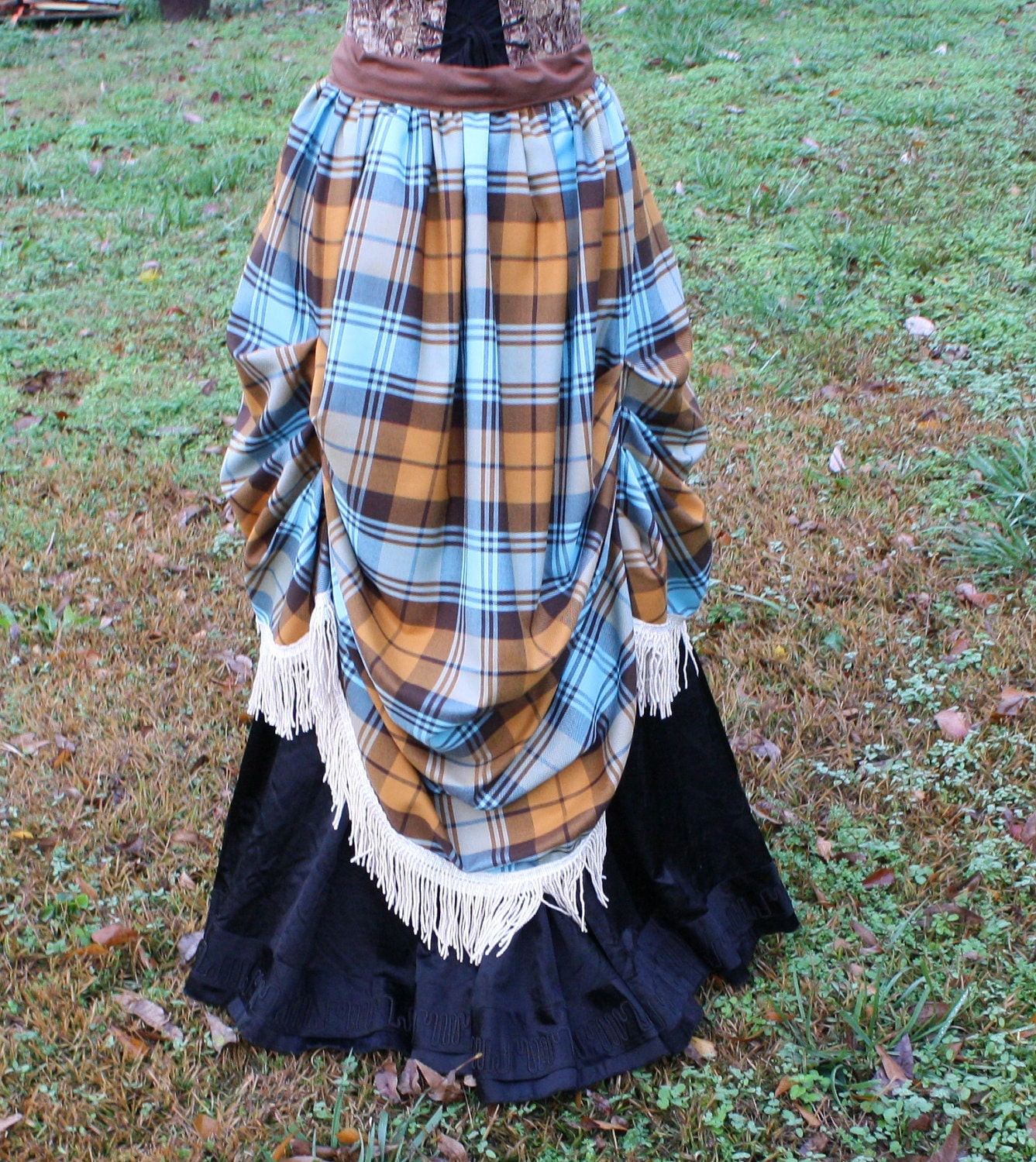 So I found this gorgeous plaid fabric, and as soon as I laid eyes on it I knew it would be a bustle. I knew I wanted fringe, and I was shocked to find I had enough of this vintage cream fringe to do a double layer, which I LOVE! It's full of Steampunk goodness! If I didn't have to run around like a crazy person most days I would wear things like this EVERY SINGLE DAY.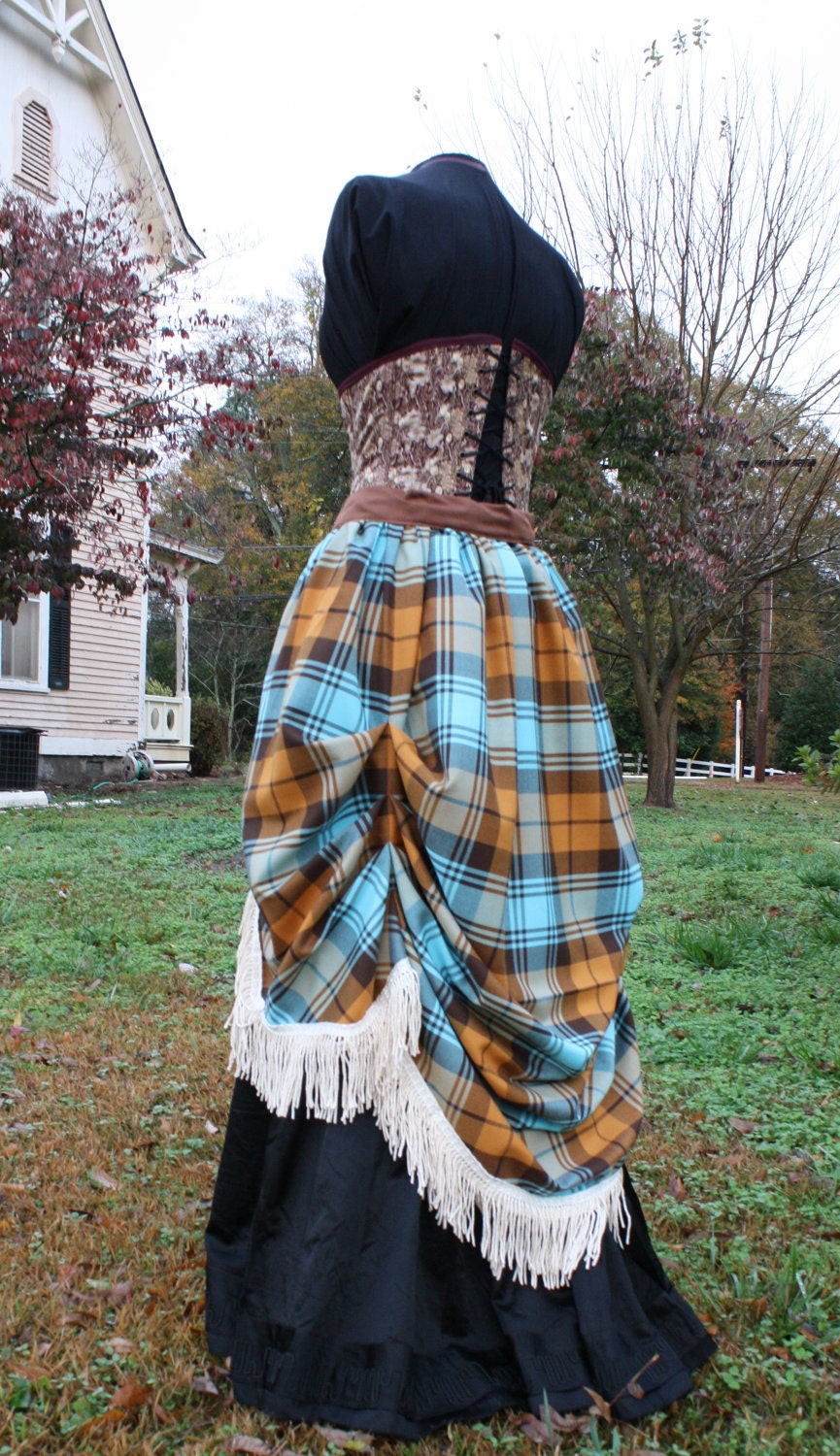 I have added this item to my
Etsy shop
!
In other news I am completely obsessed with Florence + the Machine. My favorite song right now is "My Boy Builds Coffins".
Have a lovely Monday before Thanksgiving!