Go straight to the sale!
Since the summer sale was such a hit last year I've decided to make it an annual thing! This year I've made it better too, instead of 50% off, it's 60% off of ALL patterns! Some patterns are rare and have recently been listed so there are some really good ones you can get your hands on if you hurry!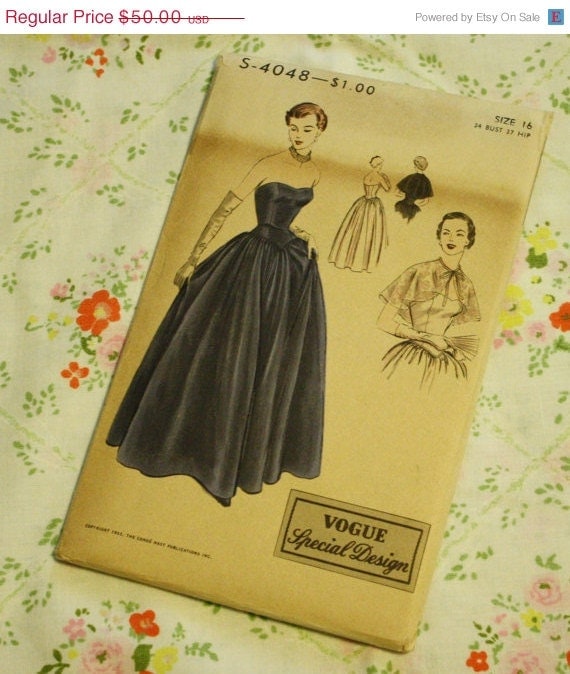 Vogue S-4048 Special Design
The sale runs now until 7-14 at midnight EST.
Happy Shopping!